A hospice volunteer is a special breed of volunteer, and Hospice of Redmond enjoys so many of those unique individuals.
Through the years, Hospice of Redmond has been fortunate to have a constant stream of good-hearted individuals willing to complete the specialized training to become hospice volunteers. Hospice of Redmond has come to rely on the assistance of these trained volunteers to help with direct patient care visits, fundraising, events, sewing, Veteran assistance, office and administrative tasks.
When COVID-19 struck our community more than a year ago, and social distancing and lockdowns became the norm, the Hospice of Redmond team, like all other health agencies, suddenly found themselves limited in tasks they could safely allow volunteers to perform.
Thankfully, their team of volunteers is an incredibly passionate and tenacious group. They found ways to contribute to Hospice of Redmond's mission in creative and safe ways to continue to serve their community.
Life is Sweeter with Volunteers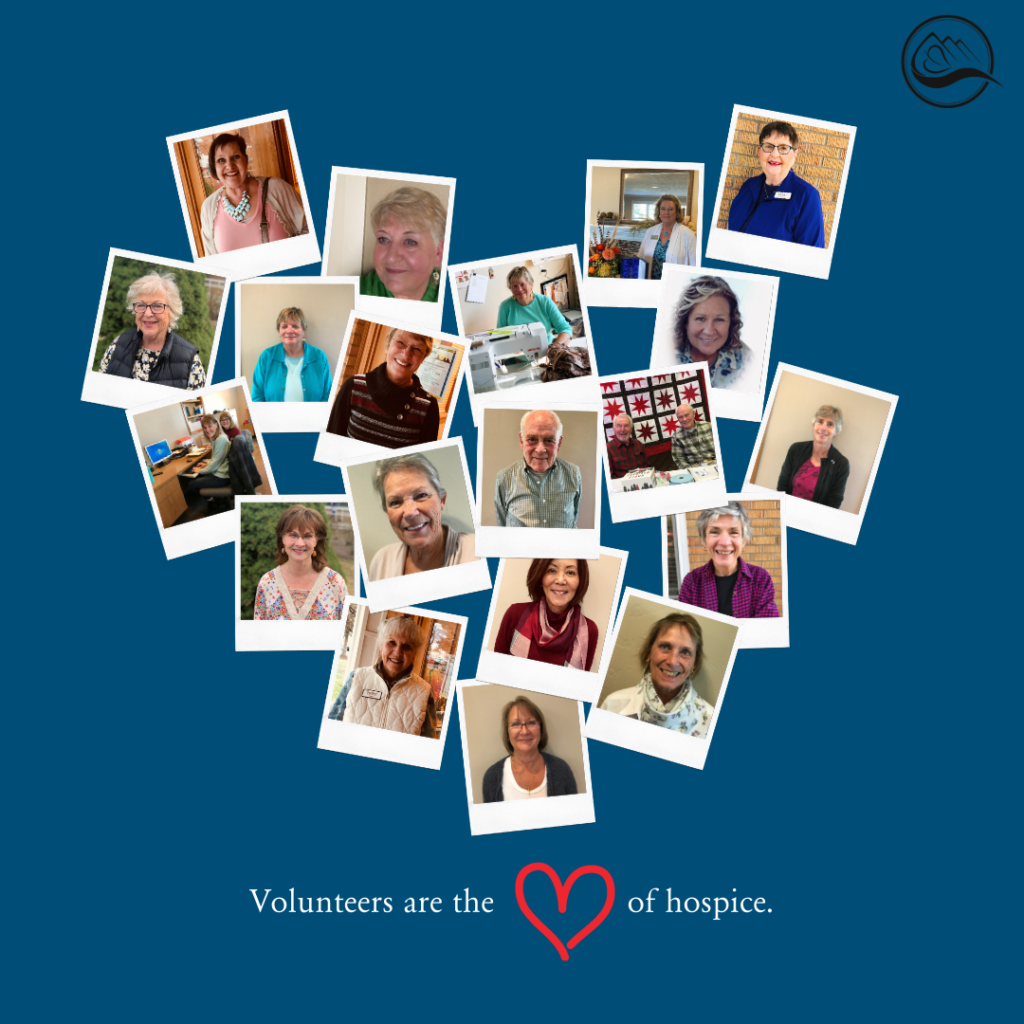 Through the stories of these volunteers and the ways they have taken it upon themselves to keep the heart of the organization strong, we celebrate this year's National Volunteer Appreciation Week, held Sunday through Saturday, April 18-24, 2021.
Their theme for National Volunteer Week, "Life is Sweeter with Volunteers," is also a nod toward these incredible people and the various ways they have allowed their compassion to guide their efforts over the last year.
Some examples of how these volunteers have assisted us during the pandemic year include:
Tour of Trees: Because their one fundraising event of the year, Festival of Trees, could not occur during the Pandemic, volunteer Rachel Carver (National Award Winner, Administrative Support Volunteer of the Year), along with Hospice of Redmond staff, created a COVID-friendly version of the event, called the Tour of Trees.  Volunteers and community members decorated themed holiday trees in local locations for safe viewing before the online auction.  Volunteers then delivered each tree to the highest bidders.
Community Flower Project: A project involving the Redmond Garden Club and Fred Meyers' floral department, along with Hospice of Redmond volunteers, led by Robyn Baker, continues to arrange fresh flower bouquets to help brighten hospice patients' rooms and care facilities. Due to COVID, arrangements were made via a smaller group in a more controlled environment: a volunteer's garage.
Personal Protective Equipment: Seamstresses among the volunteer team, led by Molly Eder, dedicated some of the extra time they had during the pandemic sewing hundreds of personal protective face masks, which they donated to Hospice of Redmond for staff, patients, and their families.
Calls and Correspondence: Face-to-face visits with patients and family members are not allowed during Covid19, but they continue to have the option for volunteer support as many of Hospice of Redmond's volunteers have become faithful card writers and callers. These letters and phone calls have helped ensure that engagement and support remain strong among those served. 
Hospice Volunteers are Special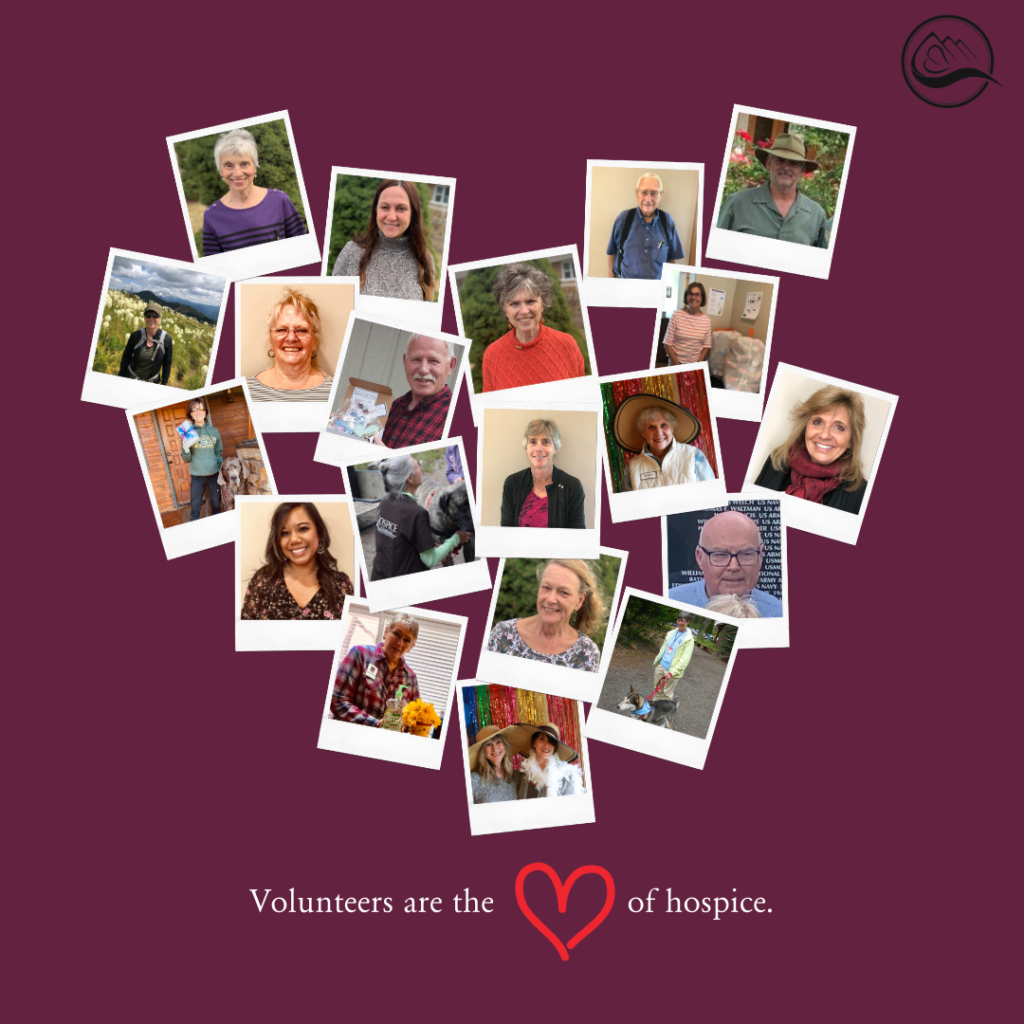 Volunteerism is a core principle of the hospice world. Not only are volunteers written into the bylaws of how hospice does business and provides services, but the government also requires that five percent of all hospice direct patient care be completed by volunteers. Though they are not doctoring or nursing, volunteers are part of the interdisciplinary care team that surrounds and supports patients and families. 
When this pandemic finally ends, we anticipate volunteers helping once again to do the beautiful work of hospice.  From direct patient care to running errands – from helping with Festival of Trees to helping at Camp Sunrise – we celebrate having volunteers on this journey.
To learn more about volunteer opportunities with Hospice of Redmond, contact volunteer coordinator Jill Wolfe at 541-548-7483.