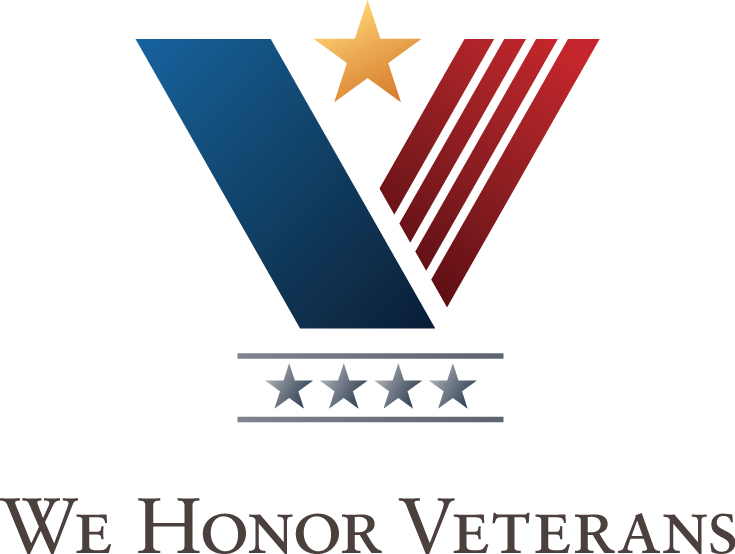 Available Veterans Programs
We Honor Veterans is a national program, part of the National Hospice and Palliative Care Organization that urges hospices to provide support, resources and recognition for veterans on hospice care. American's Veterans have done everything asked of them in their mission to serve our country and it is never too late to give them a hero's welcome home. Hospice staff may provide the last opportunity for Veterans to feel that their service was not in vain, and that they are appreciated. Simple acts of gratitude at the end-of-life can make up for a lack of appreciation or recognition during the Veteran's lifetime, especially for those Veterans who were never welcomed home or thanked for their service.   
As a Level III We Honor Veterans Partner, we strive to support our veterans above and beyond the help they may ask for.  Our Veterans Outreach Coordinator and Volunteer Veteran Advocate both served in the military and understand the unique needs and challenges of veterans throughout Central Oregon.  They are here to support you and your family with the following:  service connected disabilities through the Department of Veterans Affairs, resources in the community, flag lines for funeral services, flag pinning ceremonies for hospice patients, survivorship support, and a myriad of other resources.