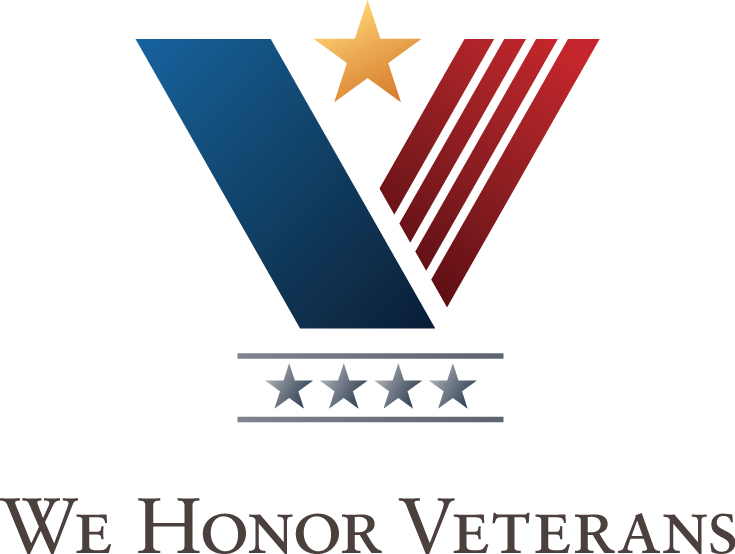 Veteran Hospice Provider Near Bend, OR
Located in Redmond, OR
Do you have a loved one who is a veteran and needs hospice care? Hospice of Redmond can help. We are a veteran hospice provider in Redmond, OR, serving Redmond and surrounding areas, including Bend, OR. We are associated with the We Honor Veterans program. Turn to us if you want the veteran in your family to receive quality hospice care and be honored for their service.
Our Veterans' Hospice Program
We are a Level IV We Honor Veterans partner. We Honor Veterans is part of the National Hospice and Palliative Care Organization. They encourage hospices to support and recognize veterans, as well as to provide resources to veterans and their families.
As a partner of this program, we take care to honor the veterans in our care. We provide compassionate care, express gratitude in myriad ways, and offer programs to both veterans and their families. That way, our veterans can feel that their service is acknowledged, recognized, and appreciated.
We have veterans on staff working with us as well as veteran volunteers to provide support. Both help staff members understand veterans' unique challenges and needs in hospice care.
Our Veteran Hospice Resources
As a veteran hospice provider, we offer a wide range of resources for veterans and families. These resources include:
Help for service-related disabilities through the Department of Veteran Affairs
Resources in the community
Flag lines at veteran funerals
Flag pinning for hospice patients
Support for family survivors of a patient
We also support veterans during this crucial time by offering hospice care, palliative care, bereavement support, and other resources.
Our Veteran Hospice
If your veteran loved one needs caring and compassionate hospice care, Hospice of Redmond is here to help. We help veterans throughout Central Oregon receive the compassion and consideration they deserve. If you have questions about our services, especially our veteran-related resources, call us today at 541.548.7483.