This month, to honor and recognize the fantastic men and women who serve our country, we interviewed several local veterans. These men and women not only dedicated their early years to the military, but they also continue to support and honor Central Oregon veterans. During the interviews, they shared their stories of courage, sacrifice, and commitment to the greater good. We hope you will enjoy reading them.
Sergeant Major David (Dave) Pete, US Army, Retired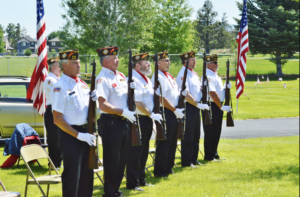 Born in Michigan but California grown, Dave enlisted in the U.S. Army in 1961. He was in college and "bored to death" and felt compelled to do something more substantial with his life. Having attended military school as a child, he enjoyed the discipline and structure of the military and knew he'd do well in that environment.
Following basic training, Dave was stationed at the Army base in Ft. Hood, Texas, in the 2nd Armored Division. He served for three years under Operation Big Lift – prepositioning equipment in Europe in the event of another war. He experienced firsthand the mounting tensions during the Cuban Missile Crisis (he was only separated from Cuba by the Gulf of Mexico). After watching President Kennedy's assassination, he knew change was coming.
Dave moved to Ft. Rucker, Alabama, to complete training as a helicopter mechanic. He did such a fantastic job that he was quickly promoted to Crew Chief in Germany for the 4th Armored Division. In 1966, Dave received orders to head to Vietnam and was stationed as a Crew Chief on a gunship through early 1967. When his tour of duty was up, Dave moved back home to California but missed the military very much. He decided to join the Reserves, where he served for 22 years. In 2004, Dave retired from the military as a Sergeant Major.
Not long after retiring, Dave became a Redmond VFW Post 4108 and American Legion member. Near and dear to Dave's heart was ensuring that veterans have proper military funeral honors. He knew that this wasn't always the case and aimed to change that. Dave helped develop procedures for military funerals performed by the Honor Guard. His hard work paid off. Today, the Honor Guard in Redmond is recognized as one of the most respected on the eastern side of the Cascades. In addition to training and running firing squads and serving as Trustee of the VFW, Dave is responsible for placing a flag on every veteran's grave in four of the five Central Oregon cemeteries each May for Memorial Day.
Patricia (Patti) Oliver, former Corporal, US Marine Corps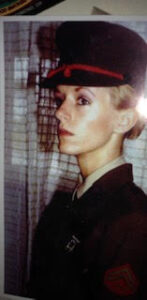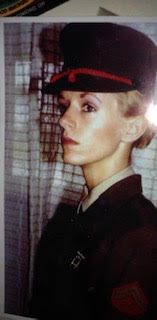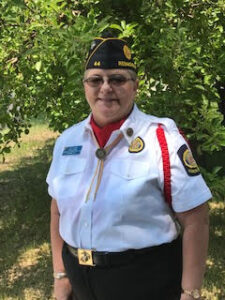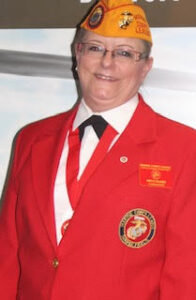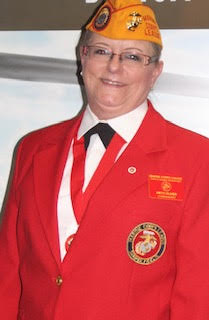 Once A Marine, Always A Marine!
Born in New Jersey, Patti Oliver moved to Florida when she was about to enter high school. In 1978, Patti decided to follow in her father's footsteps, and at the age of 17, she enlisted in the Marine Corps, and her family was delighted. After graduation in 1979, she reported for boot camp at Parris Island, SC.  She later attained the MOS-3043, military occupational specialty of Supply Administration, where she served most of her enlistment at Camp Pendleton, CA.
Patti didn't know she was going to be part of the women Marines who would be the trailblazers for those who came later.  When she joined the Marines, women were not authorized to join combat units. As a special training opportunity, she was instructed in the skill of rappelling and debarked from a CH-46 helicopter in joint training with her Headquarters, Supply G4, and the 1st Recon Battalion. This was unusual for women Marines of this decade, and it was a challenge that she and other women in her section readily accepted and showed the "can do" attitude all Marines have been taught to achieve despite difficult tasks at hand. There was some resistance and acceptance of women Marines during that period because women could not obtain the same training, and were restricted to support roles. But Patti and other women Marines were out to prove otherwise. Today,  women serve and distinguish themselves on the battlefield thanks to their predecessors who strove for equality in their roles in the military.
Patti enjoyed the time she served and was taught many things unique to the Marines, their culture, and traditions. Patti says that what she learned as a Marine prepared her for many of the roles she has had and currently has today. These skills have served her well throughout her life. 
When she separated from the Corps in 1983, Patti moved to Houston with her fiance, where she married, began her family and worked in sales of high-speed cutting tools. In 1999, Patti moved to Oregon with her two children, divorced, eventually remarried a local attorney, and obtained additional training to become a paralegal. 
Patti has become involved in several veteran service organizations over the time she's lived in Central Oregon. She first joined the Auxiliary to the Veterans of Foreign Wars-VFW and served as president from 2010 to 2012. She also became involved with the Marine Corps League and served as scholarship chairman and the annual coordinator for the Central Oregon Marine Corps Ball for five years. During that time, She became the local Detachment Commandant and eventually became involved with the Marine Corps League on a state and division level. She served as NW Div. Aide de Camp, and the state-level Department of Oregon Commandant. Patti serves in the honorary role of Junior Past Commandant for the Dept. and Detachment levels.
Her continuing interest in serving veterans and their families was noticed by the leaders of the newly formed joint VFW Post #4108 and American Legion Post #44 Honor Guard. They invited her to join the honor guard, so Patti joined through her eligibility to become a member of American Legion Post #44. Patti is privileged to be a part of offering final honors to deceased eligible veterans and participates with the team which performs military honors for those veterans and their families. She most often serves as a rifle team member and attends as many services as she can. The team may perform as many as 50 funerals every year rain or shine, depending on the requests and needs of the veterans' families. 
CMSgt Jack Anderson, US Air Force, Retired
Jack graduated from Crook County High School in 1957. After working for a lumber company, he knew he wanted to do something more with his life. He and his best friend decided that joining the military was the right choice. They thought about joining the Navy, but fate stepped in when they saw the Air Force recruiter driving through town. They followed him to the Ochoco Inn and signed up immediately. The next day, they were on their way to Portland for their physical exams, then flew directly to Lackland Air Force Base (AFB) in Texas, where they completed their basic training. The friends parted ways after basic, each following a different career path.
Jack was stationed at Davis-Monthan AFB in AZ, where he began his career in Administration. From there, he was stationed at Goose AB, Labrador (Newfoundland.) He returned to Davis-Monthan but was soon transferred to Torrejon, Spain, where he served in Operations and Intelligence. He spent two years at Fairchild AFB in WA before being sent to Don Muang AB, Thailand, Courier Region, supporting Southeast Asia and the Vietnam War. His next assignment was Los Angeles AFS CA as Admin Superintendent for Contract Management Division. He was there for only one year before being transferred to Camp H.M. Smith, Joint Command, Hawaii, serving as Admin Superintendent for J6 Staff for five years. During this time, he and his family lived on Hickam AFB in HI.
In 1973, Jack was selected to attend the pilot class of the Senior NCO Academy held in Montgomery, AL. He was selected for the rank of Chief Master Sergeant shortly after that. His next assignment was to F.E. Warren AFB in WY, where he served as Senior Enlisted Advisor to the 90th Strategic Missile Wing Commander. Senior Enlisted Advisors, known today as Command Chief Master Sergeants, are the liaisons between Commanders and enlisted personnel. Jack served as Senior Enlisted Advisor to several commanders over the last eight years of his career and considered this to be the highlight of his career. He was assigned to Clark AB, Philippines, 68th TAC Fighter Wing, then to Fairchild AFB WA, 47th Air Division. His final assignment was to Headquarters Pacific Air Forces, Hickam AFB, HI, where he and his wife, Sandy, retired in 1985. His Air Force career spanned 27 years, five months, and 27 days.
After retiring, Jack and Sandy returned to Central Oregon, settling in Bend, where they lived for 14 years. During this time, he worked as Security Manager for the Army Test and Evaluation Facility for eight years and as Security Manager for Mt. Bachelor Ski Resort for ten years. He also spent a short period setting up security procedures for the new Pronghorn Resort and later worked for Eagle Crest Resort for ten years when, at age 75, he decided to retire for the 4th time.
In 1999, he and Sandy decided Bend was growing too fast for them, and they moved to their home on five acres close to Redmond. He became a Life Member of Redmond VFW Post 4108 in 2011. He serves as the Post Chaplain. For the year 2018-2019, he was awarded the honor of Oregon VFW Chaplain of the Year. Jack also serves as a member of the Post's Honor Guard. He is also a member of the American Legion and Band of Brothers.
Jack considers his activities in the VFW as an extension of his military service. These activities allow him to make a difference in the lives of all veterans and their families in our Central Oregon community. Jack says their mission is to do as much as possible to support them and ensure that they know they aren't forgotten. The local VFW does everything possible to arrange for deceased veterans throughout Central Oregon to receive full military honors at their funerals or memorial services. Jack says it is an honor to support all veterans and their families.
Chief Petty Officer (CPO), Jack Newcomb, US Navy, Retired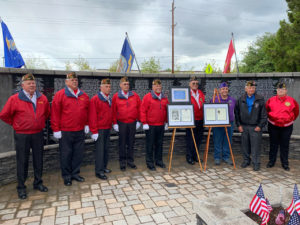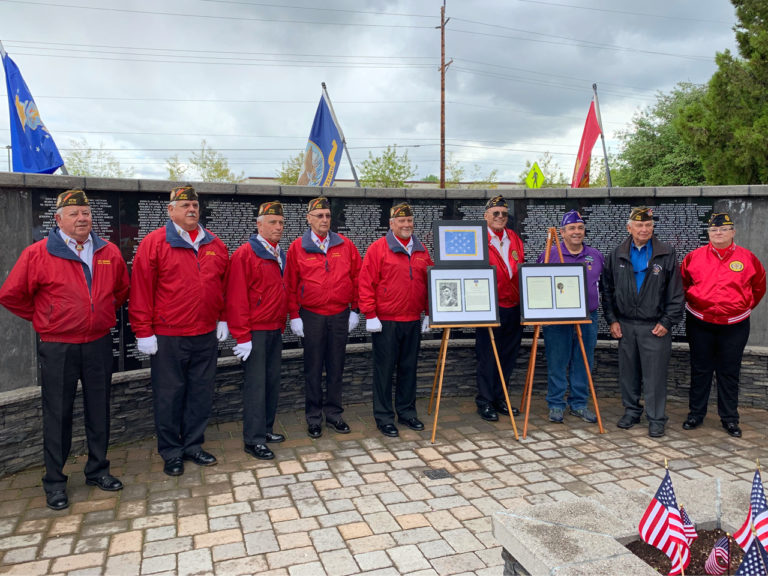 In 1964, joining the military was far from farm-raised Ohioan, Jack Newcomb's mind. But when his brother who was two years his senior received a draft telegram and decided to sign up with the Navy, Jack did too. They went to boot camp together, plus two additional friends, which made the experience less strange because we had each other. When they graduated, they went off in different directions, never to serve together again.
Jack landed in Philadelphia and, shortly after arriving, got sent to Rio de Janeiro during Carnival. Which Jack recalls as being, "pretty fun for an 18-year-old."
Recognizing his intelligence, Jack was sent to electronics school and became an Electronics Technician. And he was pretty good at it. "I used to get sent to other ships to fix problems that others couldn't."
Jack has been around the world twice and has been on every continent and six of the seven oceans (he didn't make it to the Arctic Ocean). Considered to be one of the five rarest unofficial US Navy "certificates," Jack is a Golden Shellback for crossing the equator at the International Date Line. He later received an induction to an even more prestigious Order, that of the Emerald Shellback, which he received for crossing the equator at the Prime Meridian. Jack says that there are maybe 20 people in the entire Navy with both of these titles because you have to go to these locations on purpose based on the Captain's desires. Jack had some really great captains.
Jack made four cruises during the Vietnam war, from 1967 to1970.
Of all the places Jack has visited, his favorite was a five-day rest stop in the Seychelles. Jack said, "the water is blue, the sand is white, the weather is good, and the natives are friendly."
Jack served in the US Navy for 20 years, retiring in 1985. Once he retired, he followed some friends he served with in Vietnam to California to work on the newly created Bay Area Rapid Transit (BART). He worked for BART for 11 years, when he finally officially retired the day before his 55th birthday.
Jack is a lifetime member of VFW Post 4108 and now serves on the Honor Guard. He is both a bugle player and is on the rifle line. Jack says serving in this capacity is a privilege. He helped assist former Hospice Chaplain and veteran Marine, Ernie Tafalla, in the building of the Wall of Honor years ago.
When asked why he continues to serve, Jack had the following to say.
"Every veteran deserves this final goodbye and not all of them get it. It tears me up to see widows and widowers and know that they have to go on by themselves. We try to make it as easy as we can. I really like doing it because I know it makes a difference. It is a moment of shared sorrow that helps heal us as well. Many of us lost friends in wars and weren't able to say goodbye properly. As Honor Guard, we get to talk to people at a time of great sorrow when they want to open up. It helps us too because we've been there. Every time we say goodbye to someone on Honor Guard, it is like we're saying goodbye to a friend."
Today, Jack visits high school kids with his fellow VFW members and tells stories. Jack says he has lots of fun stories. He tells the kids to go Navy because they'll always have a warm place to sleep every night and they'll get to see the world.