Teddy Bear Tea
Thank you to those families who attended the 2019 Teddy Bear Tea!  What a fun and memorable time for all.
Held annually in December, the tea features a special appearance of Santa. Everyone enjoys little tea sandwiches, cookies, and other goodies while Mrs. Claus reads stories. The Cinnamon Bear joins the fun.
Taking pictures is encouraged! Each child receives a gift of their own special stuffed bear.
Thank you to our sponsor – Kruse Properties Inc.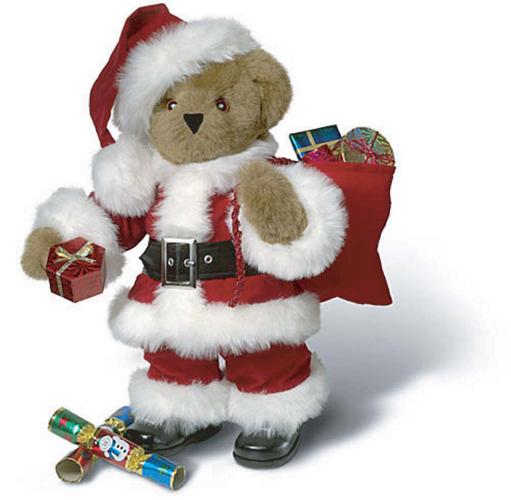 2020 Teddy Bear Tea Canceled
Out of concern for the health and safety of children and their families, we have made the very difficult decision to cancel the Teddy Bear Tea 2020.
For the past 18-years Hospice of Redmond has looked forward to presenting this popular holiday event to our community. The joy and excitement on the children's faces as they anticipate the upcoming holiday by meeting with Santa Claus and the Cinnamon Bear while enjoying a lovely "tea party", is a magical experience for all. We are looking forward to 2021 and the opportunity to present this special holiday experience once again for you and your children.
The proceeds from this event are designated for Camp Sunrise, our annual weekend grief camp for children ages 7 – 14 held every summer. We are able to offer this camp free of charge to participants with the help of donations from individuals and organizations in our community. If you would like to help a child attend Camp Sunrise, please click on the link below.
Any donation, large or small, to support Camp Sunrise is welcome. Your donation may be tax-deductible. Please check with your tax professional. Thank you for your support!
Camp Sunrise can also be supported on a continuing basis through the Fred Meyer Community Rewards Program. Just enroll here online and link your Rewards card to Camp Sunrise. You continue to receive Rewards Points, Rebates and Fuel Points while Camp Sunrise earns donations.